Register
Become a member with a FREE 48 hour trial then just £9.99 per month!
Follow the link below to activate your 48 hour free trial with us.
Repossessedhousesforsale.com has been active for 2 years working one to one with private investors but with the increasing interest in our website, as of 10th July, we have opened up our database to buyers who would like to subscribe at a market leading rate of only £9.99 per month.
£9.99 is less than the cost of 20 minutes work from a property sourcing expert. Join repossessedhousesforsale.com and receive hundreds of hours of research from our sourcing team, for only £9.99.
With repossessed properties offering up to 30% off market value, you will be glad you joined.
Click here to join now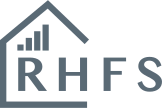 Access thousands of UK repossessed properties for sale on one seamless, user-friendly platform. New undervalued properties added everyday.
All Popular Locations in the UK
© 2023 Repossessed Houses For Sale
15 people
have started a free trial in the last 24 hours including Lucas, Katherine and Harry in the last 30 mins.