Remarkable Features.
Access repossessed and discounted properties, at your fingertips.
Instant Alerts
Helping you to keep you one step ahead in a competitive market.
New Properties Everyday
New repossessed properties added everyday
Realtime Search
Our platform is updated every day to give you the latest market and property data
Cancel Anytime
If you are not happy with the platform for any reason, you can cancel anytime
User Friendly
Considerable time, cost and stress savings
10-30% Below Market Value
Repossessions can offer some of the best discounts on the market
Investment Opportunity
Other exclusive investment opportunities from our valued partners
Property Valuation Guide
Helping you to keep you one step ahead in a competitive market.
Latest Properties
Quick view the latest properties listed on our website.
Why us?
Choose us for great deals and unmatched opportunities in near real-time results.
JOIN TODAY WITH A LIMITED TIME OFFER - OFFER ENDS IN December
Most Popular
Annual
48-hour FREE trial, then
12 months for the price of 7, billed annually.
Use promo code FIRSTYEAR at checkout to receive your discount!
Cancel at any time
Monthly
48-hour FREE trial, then
Monthly rolling – no contract
Cancel at any time
Know from the Community
Our members use us regularly to get the best deals. Hear from them in their words.
Quick and easy platform to make the process of finding repossessions less stressful for a working person. Highly recommend.
- Alice
Very useful tool and easy to navigate. Would thoroughly recommend them to anyone for their high level of customer service.
- Mike
Time saving website that shortlists Repossessions to save hours of searching. There are properties I couldn't find without them.
- Lewis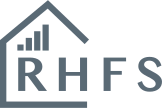 Access thousands of UK repossessed properties for sale on one seamless, user-friendly platform. New undervalued properties added everyday.
All Popular Locations in the UK
© 2023 Repossessed Houses For Sale
15 people
have started a free trial in the last 24 hours including Lucas, Katherine and Harry in the last 30 mins.