As the north of England is increasingly becoming recognised as a great place to invest in property, Leeds property prices have been on the rise, and have had a 7.44% increase in the last calendar year. Known as one of the cultural and financial hubs of the North, it's likely that while property prices continue to grow in the north, the value of property in Leeds will also rise. Essentially, all the signs are indicating towards Leeds being a solid city to build a property portfolio in the coming years. But away from the fact it's in the heart of the ever growing property industry in the north, what makes Leeds such a great place to buy in 2018?
General exposure:
Just like the property prices, Leeds as a city has seen the amount of visits per year soar in the last decade. Research reported by the Yorkshire Evening Post revealed that Leeds welcomed over 29 million visitors in 2017, which raised an estimated 1.7 billion pounds for the local economy.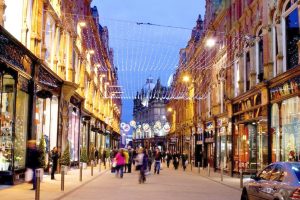 he obvious outcome of booming tourism is the local council investing more money into the city. Business owners will always be happy to continue to build restaurants, hotels, bars, cinemas and other leisurely activities in an area that constantly has people coming in and out. This will create more jobs, which will lead to more people moving to the area.
The rising population:
However, an increase in jobs already appears to be happening in recent years, and this is also reflected in its rising population. The Office for National Statistics named Leeds as the second fastest growing city in the UK, only beaten by Liverpool. Considering this, not only is there a vast amount of tourists travelling to Leeds all year round, there will also be a consistent demand for both property to let and property to buy, indicating that regardless of the type of investment you make in Leeds, there will be people wanting to view it. This means that if you can find a below market value house in Leeds you will have a fantastic property investment for the future.
Repossessed houses for sale in Leeds:
Although the local economy is booming, there is an evident divide between the rich and poor in Leeds, meaning there are still houses that are repossessed on a frequent occasion. As the property prices continue to rise because of the reasons (and more) previously stated, property prices will also rise, this means the divide may continue to grow resulting in some households not being able to keep up with the steep incline of living costs and mortgage payments. This is not a positive assumption, however it may result in a small rise of distressed properties available on the market. As stated at the top of the page, there was an estimated 12 repossessions in Leeds in April, May and June. This indicates that, despite there being such a high demand in this city for property, there are still repossessed houses for sale in Leeds, meaning there are opportunities to buy below market value.
Other property investment opportunities:
Away from repossessed houses, there are other ways to find properties below market value. Due to the rapid increase in its population, paired with the prediction this will continue, many large scale property developments are taking place in Leeds, which gives investors opportunities to buy one of the homes or flats before they are ready for viewing. Because off-plan developments offer individuals to make a property theirs before it's built, they can be bought at a price that will be considered as below market value once it's ready for viewing.